White & Gold Drip Cake with Fresh Flowers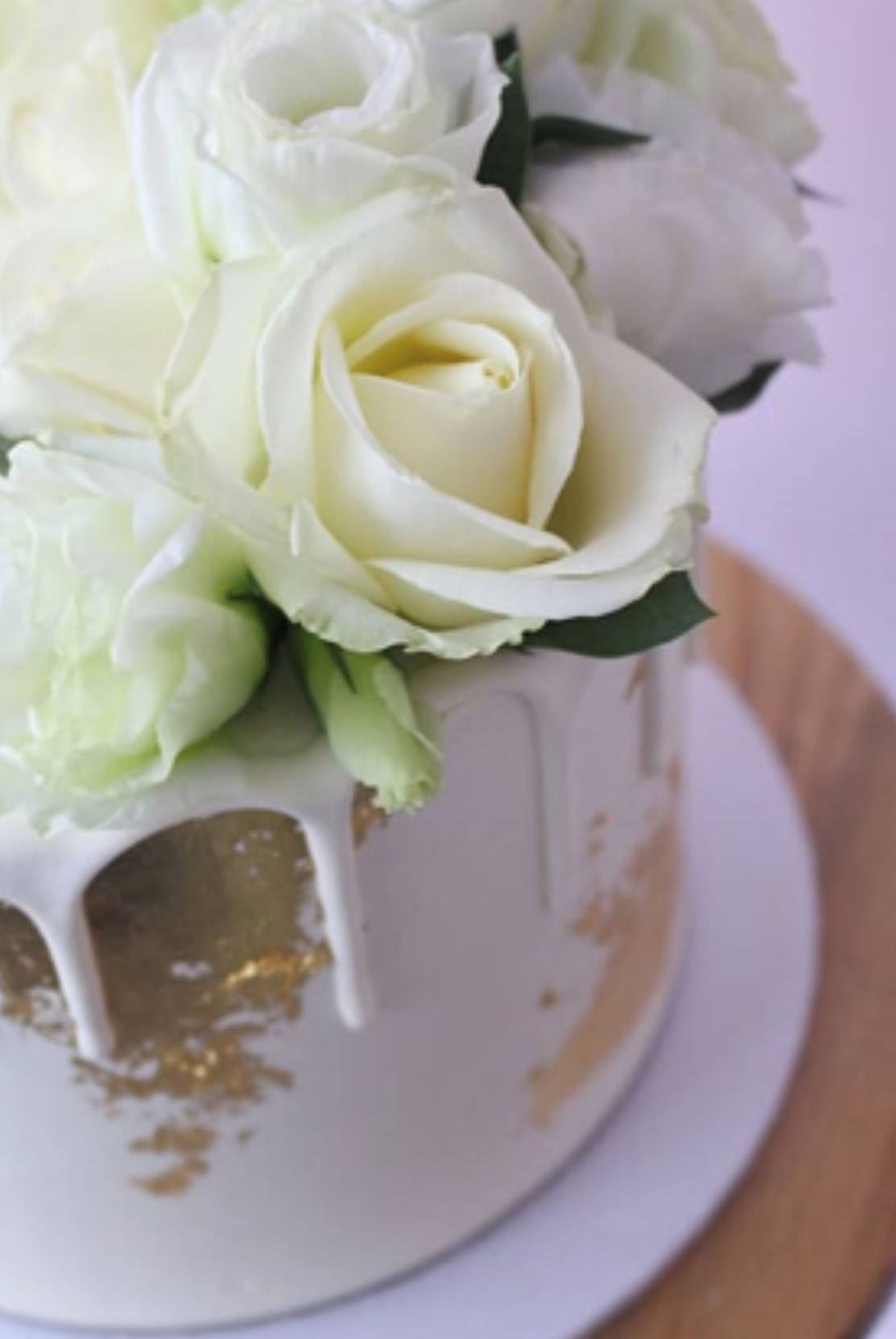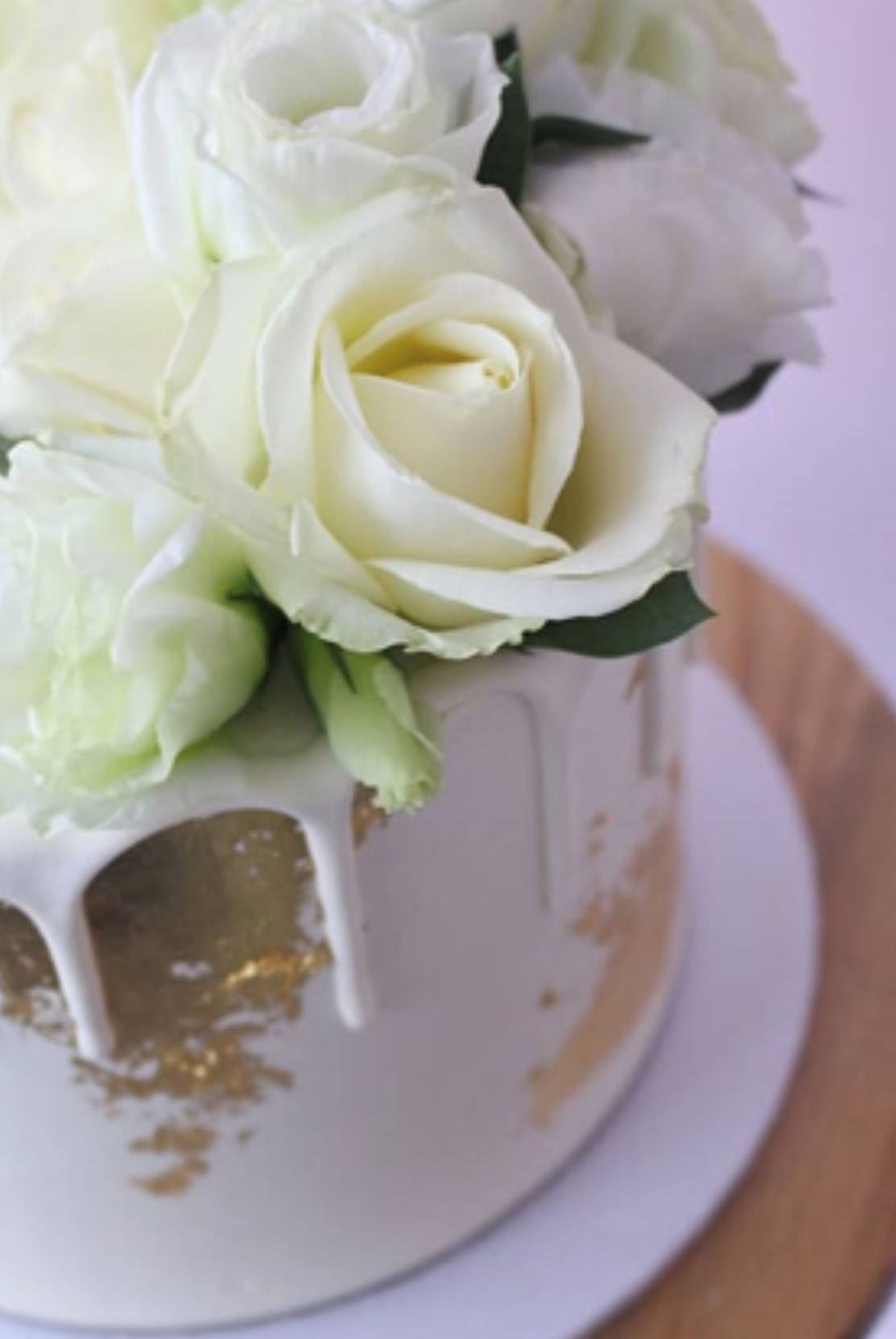 White & Gold Drip Cake with Fresh Flowers
Cake flavour of your choice coated in White Chocolate ganache decorated with 24kt gold leaf, a white chocolate drip & fresh flowers.
All cakes come with candles on the presentation board. Please note the colour/style flowers in the picture are for the purpose of the photo only and are subject to market availability. We will always endeavour to provide a suitable alternative if the exact flowers are not available.
These cakes are available for pickup only (Kilsyth).
Minimum 7 days notice for all orders. When you click add to cart, a form will pop up for you to advise your preferred pickup date & your flavour choice (here's a flavour list for you to browse!)
We recommend pickup either on the day of or the day before your event. Should you choose to collect your cake the day prior to your event please keep all buttercream cakes in the fridge overnight and all fondant cakes in a cool place out of the fridge overnight. For all cakes with fresh flowers, we recommend picking up on the day of your event where possible to keep your flowers at their best!
We don't supply cake toppers, but you purchase beautiful toppers from our friends over at www.poshtoppers.com.au
6"dia. x 6" tall = 20 tea & coffee serves or 10 dessert serves
7"dia. x 6" tall = 30 tea & coffee serves or 15 dessert serves
8"dia. x 6" tall = 40 tea & coffee serves or 20 dessert serves
9"dia. x 6" tall = 50 tea & coffee serves of 25 dessert serves
7"dia. x 9" tall = 50 tea & coffee serves or 25 dessert serves
8"dia x 9" tall = 60 tea & coffee serves or 30 dessert serves
9"dia x 9" tall = 75 tea & coffee serves or 35 dessert serves